Image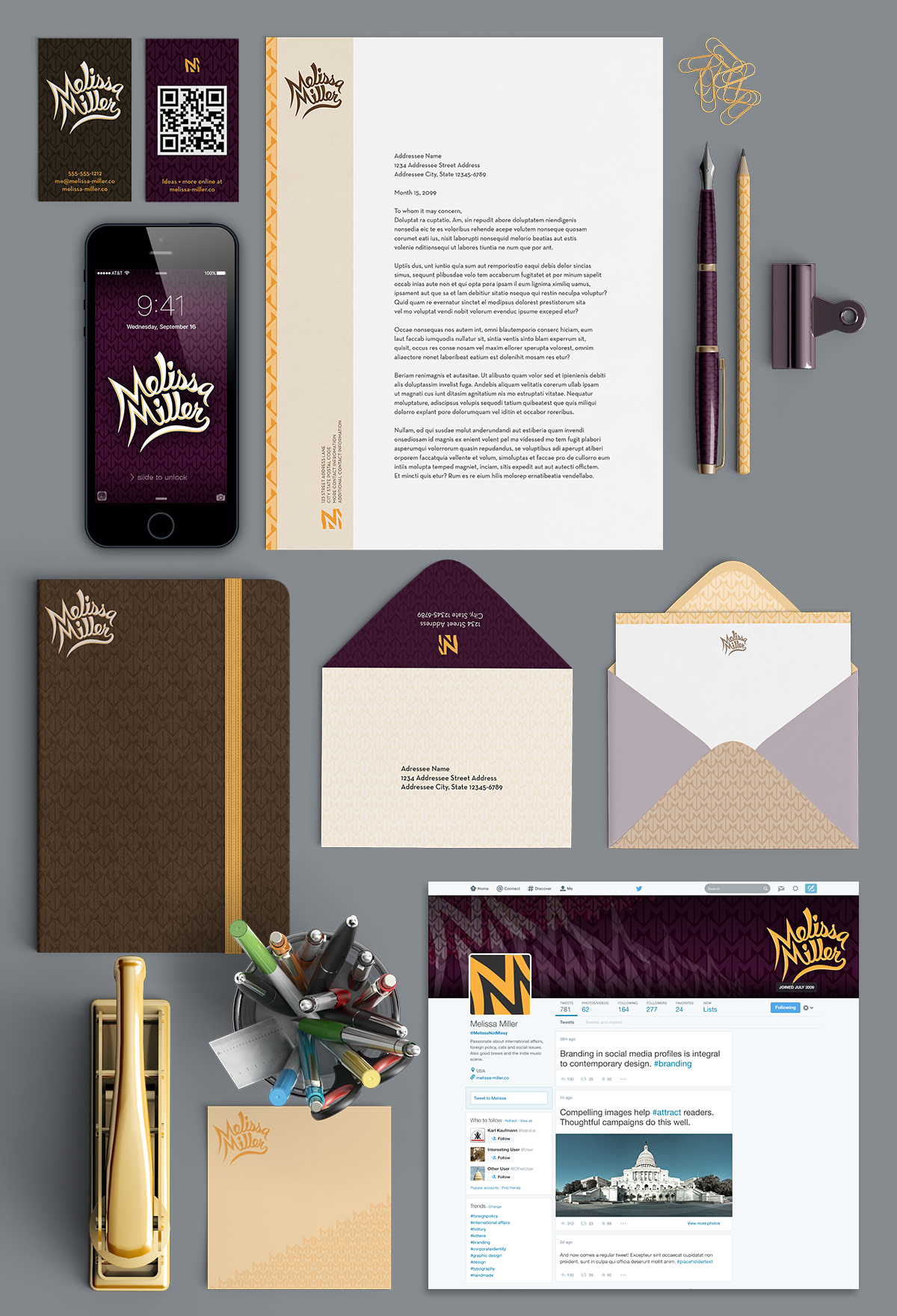 Sampling of branding elements applied to various physical and digital items.
Image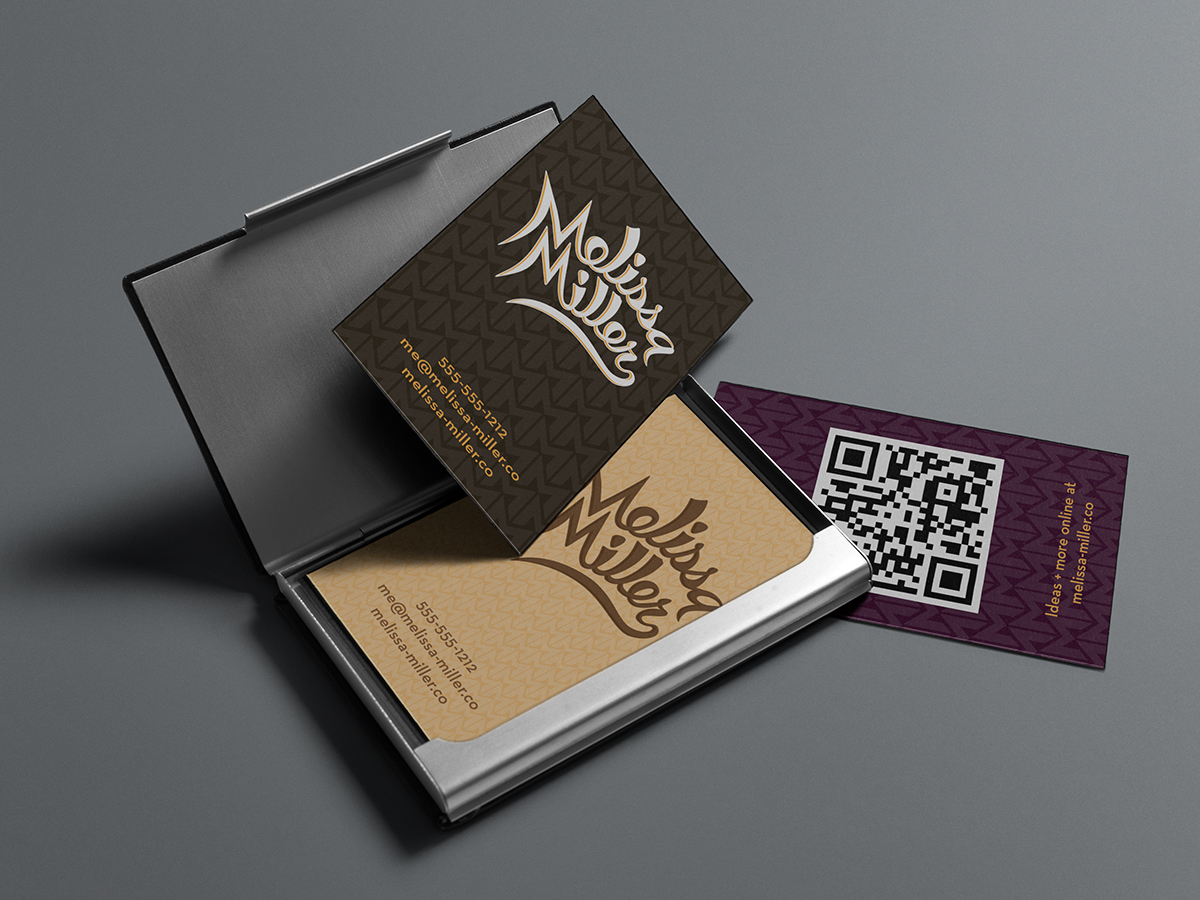 Business card design, with variants.
Image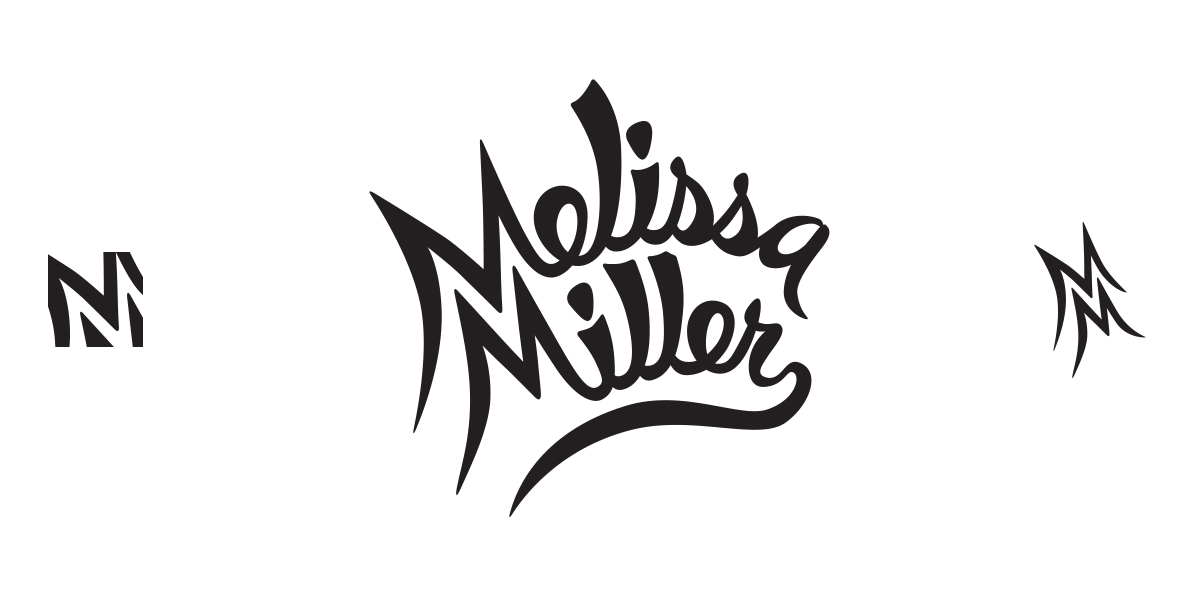 Logo design, with motif elements. Custom hand-lettered typography was employed to give a distinctive and personal feel.
Image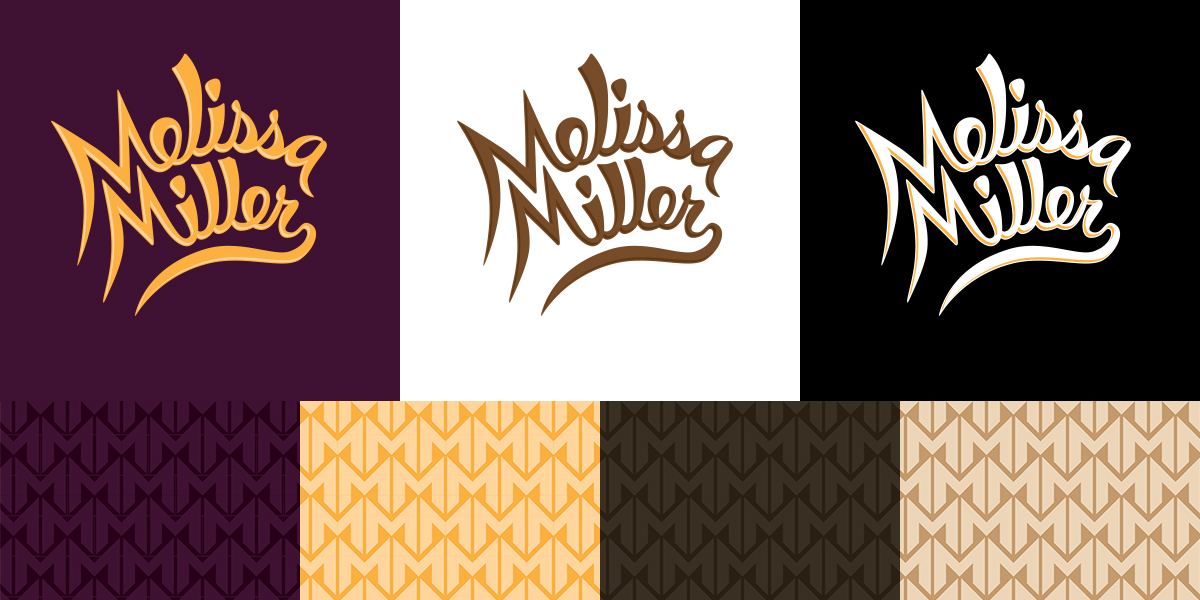 Logo variants showing color breaks, as well as custom interlocking pattern motif for use as subtle brand reinforcement.
Image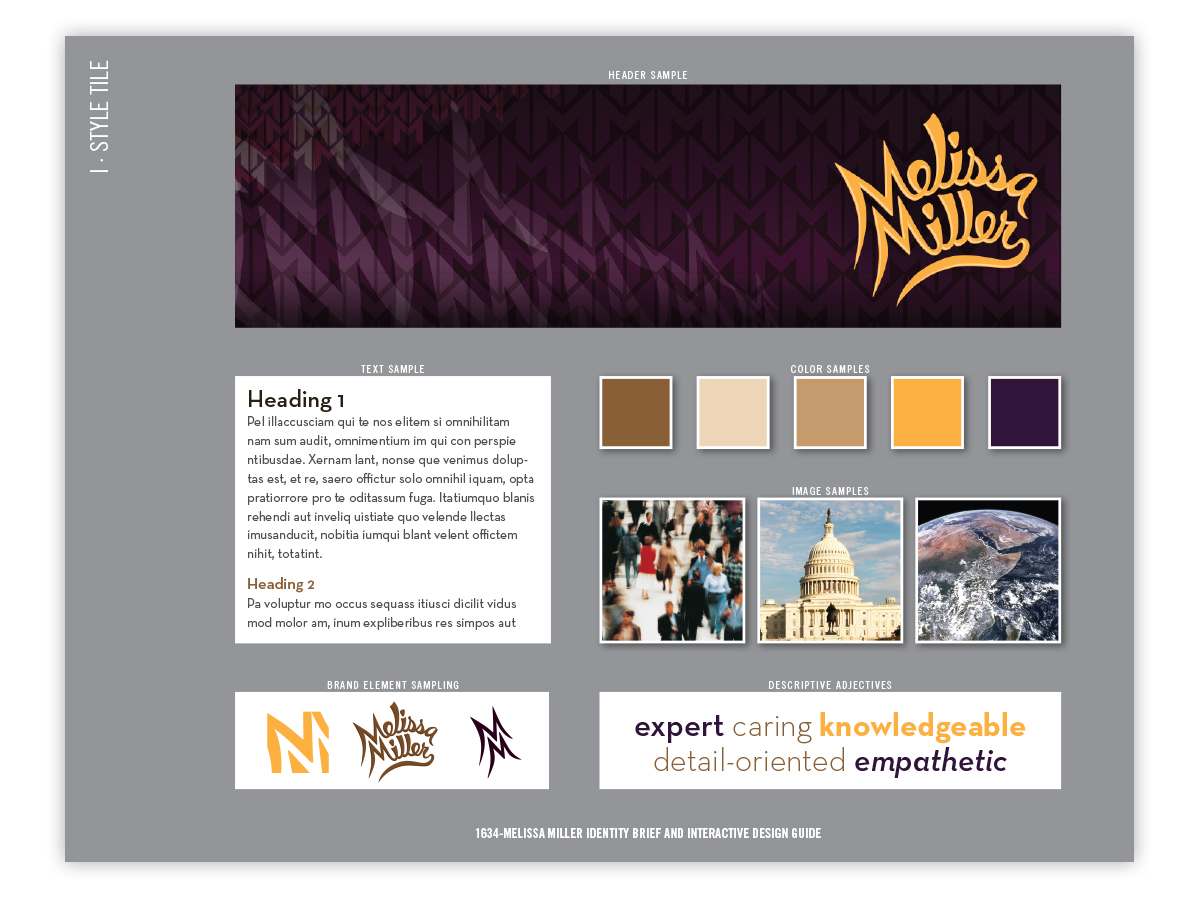 Style tile showing colors, typography, image types, and overall tone.